Convenient Banking Solutions For Your Business
We provide banking solutions to help you manage your business finances wherever it is most convenient for you. You can make electronic payments, make remote deposits from your office, and protect your business from fraud.
Donation Processing Made Simple
We provide non-profits a donation collection solution that is coupled with expert guidance and a shared commitment your organization needs to continue your mission. Our service will help you in effectively managing your donation process so you can concentrate on what really matters—helping others.
With our ACH Origination Service, you can: 
Setup Direct Payments
Establish Direct Donation Payments via ACH to streamline the collection of your donation funds.
Accept Recurring Donations
Save valuable time by setting up donations to recur automatically with flexible dates that you establish with your donors.
Send Personalized Email Notifications
Send each donor a personalized email notice when their donations are processed.
Save Time and Money
Keep more of your donation by avoiding the high costs of accepting donations via debit or credit cards.

Click here for ACH FAQs
To learn more about our ACH Origination Service for non-profits, setup an appointment today with one of our Cash Management Officers. 
Improve Your Business Efficiency

Are you looking to improve operational efficiencies ? Streamline your payables and collection of receivables with Florence Bank's
ACH Origination Service
. You can establish Direct Deposit and Direct Payment via ACH, allowing you to transfer funds electronically directly from or to your business account. 

With our ACH Origination Service, you can:
• Establish Direct Deposit via ACH to distribute funds quickly and cost effectively.
• Simplify payments such as employee payroll, expense reimbursement, vendor payments and dividend payments.
• Establish Direct Payment via ACH to streamline the collection of funds for a more accurate prediction of cash flow.
• Automate the collection of service fees, rent, leases, tuition, membership dues, donations and more.
• Set up payments to recur automatically with flexible payment dates – daily, weekly, biweekly, semimonthly, monthly, bimonthly, quarterly, semiannually, annually.
• Send email notices to ACH recipients when payments are made
• Save time and money!
Save Time With Remote Deposit

Spend less time depositing checks and more time running your business. Whether you use Business Mobile Deposit or Remote Deposit Capture, you can make multiple deposits to your business account from your home or office.
Business Mobile Deposit
allows you to make deposits from anywhere using Florence Bank's Mobile App.  Use the camera on your phone or tablet to scan and deposit checks and skip the trip to the Bank! 
Learn More about Business Mobile Deposit
Remote Deposit Capture
offers you more time for business by allowing you to scan and deposit checks in to your Florence Bank business account without ever having to leave your office.  This service uses a scanner attached to your PC or laptop and allows you to deposit large dollar amounts or a large number of checks.
Learn More about Remote Deposit Capture
Protect Your Business From Fraud
Positive Pay
is a powerful fraud prevention tool used by business customers to prevent against check and ACH fraud. Florence Bank's Positive Pay Service helps your business detect suspicious transactions, reducing the risk of financial loss and safeguarding the reputation of your business.  
Learn More about Positive Pay
Send Money Fast With Wire Transfers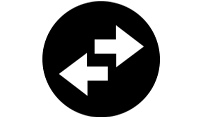 Sometimes in business you need to move funds right away. With
Cash Management Wire Transfers
you can send domestic and USD international wires right from your computer. You can setup templates to send recurring wires quickly and easily. 
See how you can get started with Cash Management Wire Transfers

Manage Your Finances With A Business Debit Card
We know managing a business takes a lot of your time, focus and energy. Our goal is to make things easier for you. Business Debit Cards are just one of the many options to manage your cash flow and spending.
Click here to see how this product may be right for your business


Cash Management Bill Pay
With
 Florence Bank's Cash Management Bill Pay, 
you 
can delegate access to employees while retaining control of your company's bill payments.  This service is conveniently offered as an optional service within Cash Management Online Banking.
Grant employee access with full or limited authority

Send bill payments under dual control

Assign account level entitlements to employees

Send invoice and credit memo details to vendors

Make single or recurring payments online

Ability to send expedited payments
For more information about this service, contact us by
clicking here
.

Take Advantage of Mobile
Mobile App
- If you are signed up for Online Banking, you can now use your same User ID to pay bills, transfer funds, deposit checks* and manage your accounts from your smartphone. 
Learn More about our Mobile App
Fast Balances
- Fast Balances is a feature within Mobile Banking that allows you to view account balances and your last five transactions in an instant. 
Learn More about Fast Balances
Utilize Online Banking Tools
Business Online Banking
- No matter where your business takes you, with our business online banking you can access your account at any time of the day or night. Check balances, transfer funds, or pay bills- you can complete them all online at your convenience.
Learn More about Online Banking for your Business
Bill Pay
- If you find Online Banking easy and convenient and you like the ability to transfer funds, check account balances, and monitor your transactions, why not take that convenience to the next level with Bill Pay. Bill Pay allows you to stay on top of your finances with the same efficiency as Online Banking. 
Learn More more about Bill Pay
eStatements -
If you want to do something good for the environment and simplify your recordkeeping at the same time, eStatements can help you do both. Quicker than statements delivered through traditional mail, eStatements can be downloaded to your computer or financial software. 
Learn More about eStatements