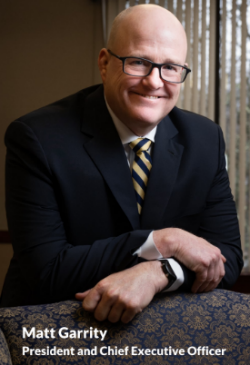 Florence Bank is committed to taking care of your financial needs during all of the important milestones in your life. We care about you, your family, the community and your business. It's not a new feeling. It's the way we've ALWAYS felt.
Our roots extend all the way back to 1873. We've been here for your great grandparents, their parents and their parents before them. And we'll be here to meet your unique financial needs, your children's needs and your children's, children's' needs.
With a deep loyalty to the community, Florence Bank offers a wide range of personal and business banking options that come with friendly, knowledgeable customer service and a serious commitment to making your banking experience easy, enjoyable and rewarding.
---
Our Values
Customer service drives everything we do.
We are committed to providing our customers with outstanding customer service and competitively priced products.
We are loyal to our customers.
Our commitment to the safety and soundness of the Bank ensures that we will be here for future generations.
We are accessible and responsive to the communities we serve.
You'll find that we are always trying to strengthen and support community efforts by offering a helping hand wherever we can.
Florence Bank is a community bank, which means we prioritize our customers and the community.
With no stockholders, we can focus on the ideas and decisions that are good for customers, staff and those all throughout Western Massachusetts.

Visit
Us 
Locate A Branch Near You.

Contact
Us
How can we help?

Follow
Us
Stay up to date.

Request
Appointment
Book now.