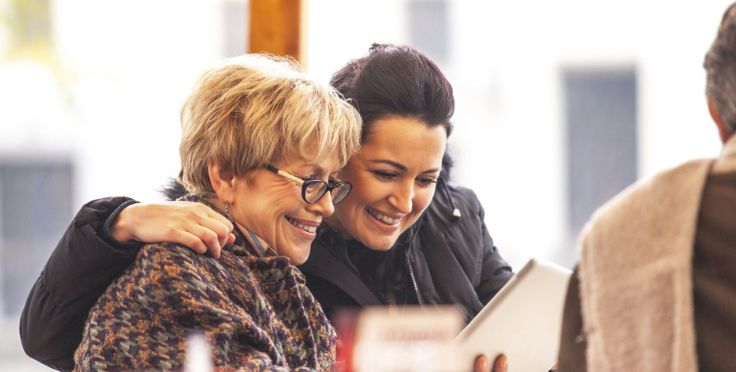 How Your Deposits Are 100% Protected
Florence Bank guarantees the funds you deposit in your bank accounts. We have a goal to ensure that your funds are safe from economic disasters that are out of your control. We do this by obtaining and extending deposit insurance to our customers through the Federal Deposit Insurance Corporation (FDIC) and the Depositors Insurance Fund (DIF). DIF is Massachusetts-based deposit insurance and strictly for Massachusetts Savings Banks.
The value of offering DIF coverage is that we cover 100% of your deposits, even beyond the FDIC limits of $250,000. No depositor has lost a single penny as a result of a bank failure that was insured by both the FDIC and the DIF. Together, these two safeguards offer residents banking in our state at a level of protection you wouldn't find elsewhere. It's a distinction we are proud of because banks are not required to be FDIC and DIF insured, but we feel it's an important way to ensure that our customers' money is safe.
Here's how the DIF protects your finances:
1. 100% Deposit Insurance: The DIF insures all deposits above the FDIC limit of $250,000 at Massachusetts Savings Banks.
2. No Residency Requirements: Whether you're away at school, traveling, or living over state lines, the DIF still has your back. Even though the DIF is a Massachusetts-based company, you do not need to be a Massachusetts resident to take advantage of DIF insurance. You simply must bank with a DIF member bank.
3. Instant Coverage: There are no forms or applications required. You automatically receive DIF coverage the minute you make any deposit.
4. All Deposit Types Are Covered: All types of bank deposit accounts are covered by DIF insurance, including:
 
• Checking and savings accounts.
• Money market deposits.
• Certificates of deposit (CDs).
• Joint accounts.
• Living trust accounts.
• Individual Retirement Accounts (IRAs).
• Accounts for for-profit and not-for-profit organizations.
• Government institutions such as school districts, municipalities, counties, and state.
It's important to note that the FDIC and DIF insure bank deposits only. Not covered are investments you might have in stocks, bonds, and mutual funds, even if those products are also offered through the bank's Financial Services department.
Now you can rest easy, knowing you'll always be protected!