The touch-free way to pay.
Enjoy the convenience of "tapping" technology to add speed and security to your payments! Your
Florence Bank Debit Card
now comes with a contactless payment feature.

To determine whether a merchant accepts contactless payments, look for the symbol at checkout or ask the cashier. If they don't offer this option, you can insert or swipe your card.
To activate your debit card, call #1.800.992.3808. You cannot activate your card at an ATM.

Contactless Debit Card Benefits Include:

Convenient – When you're on the go, one more way to pay securely.
Fast – Tap to pay in just a few seconds.
Secure – You can trust the same proven security that protects chip card transactions.

How it works:
Each time you use your debit card at a contactless-activated terminal, the near field communication generates a unique transaction code. This single-use code validates the transaction, protecting cards from unauthorized use.

Tap and Go in 3 simple steps: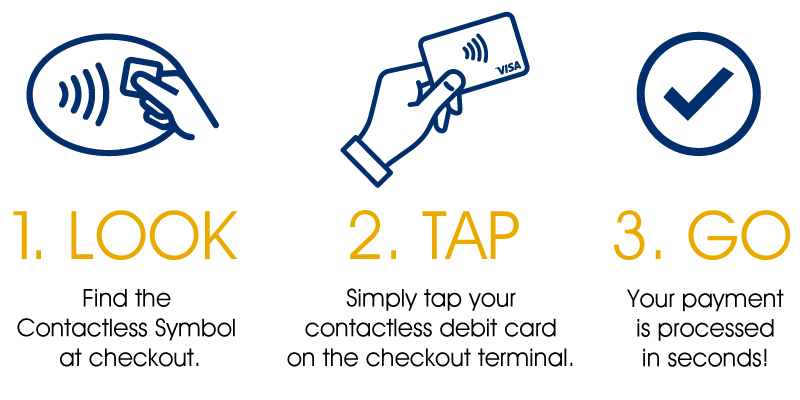 Visit
Us 
Locate A Branch Near You.

Contact
Us
How can we help?

Follow
Us
Stay up to date.

Request
Appointment
Book now.