convenience & accessibility
Ways to Bank with Us
Bank by Appointment
We're making banking by appointment fast and convenient for our customers. Skip the wait and schedule an appointment today.


Ways to Check Your Balance
Balance Inquiries
 can be performed in many ways. The best way to keep track of how much is in your account is to download and use the
Florence Bank Mobile App
or check your balance within
Online Banking
. You can also call our 24-hour Account Access Line at 
888-372-2228
. You can even perform a balance inquiry at any
ATM
. No matter what method you use, please remember that the balance won't reflect outstanding checks or payments. The most up to date balance is the one you keep in an account register.
Ways to Make Deposits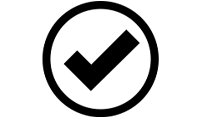 Direct Deposit
Direct Deposit is very common these days. If your employer offers direct deposit, sign up for it. If you receive Social Security payments, contact Social Security at 1-800-772-1213 or at ssa.gov. Direct Deposit is reliable, and you won't have to come to the bank to cash or deposit your paycheck.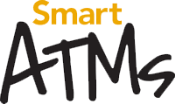 Smart ATMs can be used to make deposits of cash and checks. All Florence Bank ATMs accept deposits. The ATM screen will walk you through the steps. If it's your first time making a deposit at an ATM, try it during business hours or
call your local branch to make an appointment
and we'll show you how it's done.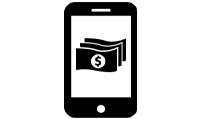 Mobile Deposit is one of the easiest ways to deposit a check into your account without going to the bank. All you need to do is take a picture of the front and back of the check with the camera on your phone or tablet using our Mobile App.
Learn More 
Ways to Get Cash
Smart ATMs are a great way to get cash anytime. We have 24 Smart ATMs throughout the Valley and they are available 24/7. ATM Locations

Getting Cash Back using your Debit Card saves you a trip to the bank or ATM. Use the cash back option on the keypad when you are making a purchase at the grocery store or pharmacy or ask for cash back if you are not using your PIN. 
Our Branch Drive-Ups are open Monday through Friday for deposits, withdrawals and other essential teller transactions. We are also open on Saturdays at some locations.  For assistance with a remote banking service that's new to you, contact us. We're here to help!
Ways to Pay

Debit Card
A Debit Card is one of the best ways to access your account. Grocery stores, pharmacies and most restaurants take this form of payment. You can also use your debit card to make online purchases and even set up recurring payments. If you don't have a debit card, now would be an ideal time to get one. Call Customer Service at 413-586-1300 or visit your local branch by calling ahead to order one. Your card can be mailed to you or you can pick it up at the branch.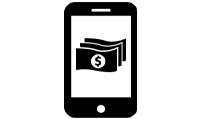 Mobile Wallet
Mobile Wallet is convenient and secure. Simply load your Florence Bank Debit Card into your Mobile Wallet on your cell phone. When making a purchase hold your phone near the card reader until you see "done" and a checkmark. 

Learn More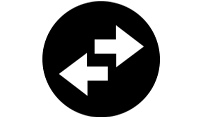 BillPay

BillPay can help you pay all your bills without leaving the comfort and safety of your home. You can even sign up online, so you don't have to come to the bank. If you have Online Banking or our Mobile App, you already have BillPay. All you need to do is set up the payments. If you don't have Online Banking or our Mobile App, register or download the app today.

Learn More

Person-to-Person Payments

Person to Person Payments can be used to send money directly to another person's bank account using your desktop computer, tablet or mobile phone. All you need is Online Banking or our Mobile App. The person you are sending money to does not need to be a Florence Bank customer. If you have the person's email address or cell phone number, you can send them money.

Visit
Us 
Locate A Branch Near You.

Contact
Us
How can we help?

Follow
Us
Stay up to date.

Request
Appointment
Book now.