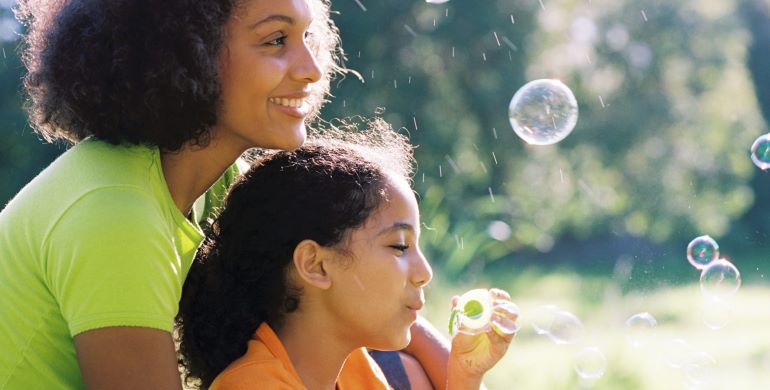 It's never too early to start saving
If you're looking to begin saving, consider your income and what you feel you can afford, but also be aware that regularly setting aside even a small amount of money can add up over time.

Set Straightforward Short-term Goals
Perhaps you are a Millennial, saving for a new car or a dream vacation. For these purposes, we recommend opening an EZ$ave Account, which includes an auto-save feature. This means a set amount of funds will be automatically transferred from your checking account into your savings account on a routine basis.

This also works well for our "veteran savers" who are thinking of everyday expenses, such as groceries, home repairs, medication, and emergencies, and want an easy way to save. The EZ$ave Account is hassle-free, as funds will automatically transfer from checking to savings and you can watch the balance grow.

Be Mindful of Mid-term Goals
Perhaps you've set a wedding date and want to start saving immediately for the wedding and honeymoon. Or maybe you are saving for a down payment on your first home. You could also be thinking about starting to save for your child's education, and you know it's never too soon to begin. Or you may simply want to set up an emergency fund to cover yourself in case of an unforeseen event.

In all these scenarios, our Statement Savings Account could be the right choice for you with a $10 minimum opening deposit, a debit card, online banking, and competitive interest rate.

You could also benefit from our Money Market Account. The Money Market Account is great because the interest rate goes hand in hand with your balance -- giving you an even larger incentive to save! Our Money Market Account offers a limited amount of check writing features, plus a minimum opening deposit of just $1,000.

Lock Down Long-term Goals
When you feel confident that you've established your short-term and medium-term goals and want to tackle more ambitious savings goals--including paying off a mortgage, retirement, or perhaps a second home--you'll need an account that will really work for you.

Our CD options could work well as a savings bucket, with a fixed interest rate, and various terms to match your timeframe. It's risk-free and means you'll have insured "money in the bank."

Want more of an incentive to save for your long-term goals? Our Performance Money Market account is ideal, as the higher the balance, the higher your interest. This account could help you realize your goals even faster than you might expect, with the ability to withdraw funds without penalty.

Other Saving Accounts We Offer:
● With our Club Account, money is transferred from checking to savings so you can start saving for holiday gifts, vacations, and more! Some grandparents even "gift" a Club Account to their grandkids to help them get started with saving for their future.
● With our special School Savings Program, kids as young as six years old can learn how to save. Help establish your kids' savings habit early and they will create a pattern for life.

While saving for the future might not come naturally to you or might feel daunting when there are so many other expenses in daily life, setting attainable savings habits now will set you up for a stable future. As a Community Bank, we truly care about your future and we're here to help you figure out which account works best for your lifestyle, goals, and dreams!