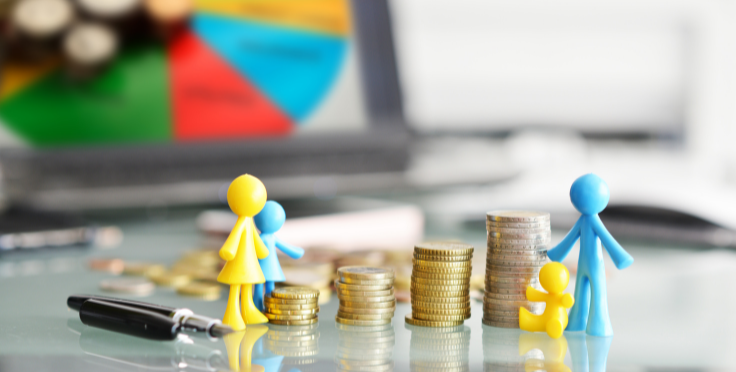 Gifts to Spark Excitement and Build Financial Responsibility
The financial habits and money management skills kids learn can follow them for the rest of their lives. If you want to get your kids, grandkids, nieces, and nephews off to a great start, giving financially-themed gifts is always a good idea. These financially-savvy gifts are always appropriate, and they will be used and appreciated long after the current holiday season has ended.
If you are a conscientious and financially successful adult, you probably want to pass your love of finances on to the next generation, but how do you go about it? When the holiday season rolls around, your kids probably don't want "boring" (to them) gifts like shares of stock or deposits to a college fund.
While those financial gifts are thoughtful and will eventually be appreciated, they are not exactly fun. If you want to give a financial gift that will be appreciated, you need to think outside the box. Here are a few financial gift ideas teens and even the youngest kids are sure to love.
Gifts for Teens and Older Children
Video Games
Believe it or not, video games are not all about killing zombies and building roller coasters. There are plenty of financially-themed video games out there for older children and teens. You may have fond memories of playing Monopoly when you were a kid. Now that you have kids or grandkids of your own, you can give them the same kind of gift, just updated for the 21st century.
Open a Custodial Account
The best way to learn about investing could be… wait for it… investing. And there are thousands of stocks and funds out there that can appeal to teen interests, from sports to tech and fashion. Start a custodial investment account for your child, and buy stock shares in something he or she may find interesting. From there, you can follow the stock market with your teen. Have conversations about interest, compounding, and dividends. This way, children can start to feel like participants in the world economy and not just consumers, while they follow the companies they love.
Books
A quick search on amazon.com or audible.com will give you hundreds of book choices geared to teens. You'll find teen investment guides, teen entrepreneur tips, and financial literacy topics, to name a few. You can also give a little-added incentive along with reading books about money. Pay your teen a small amount for each financial book they read, and ask them to review the topics covered. It's a great way to start a dialogue with your teen about saving, spending, budgeting, and other valuable subjects. Talk with your teen about specific ways the whole family could implement the book's lessons.
Gifts for Younger Children
A Piggy Bank
It does not get much more basic than a piggy bank, but this financial gift does not have to be boring. You can find unique piggy banks that will please even the pickiest little saver if you spend a short time looking. From piggy banks that celebrate favorite musicians and movies to craft kits that let the kids create banks, there are plenty of choices. You can make the gift even sweeter by pre-filling it with a few coins.
Toy Cash Registers
If the kids like to play make-believe, give playtime a financial edge with a toy cash register or pretend store. Look for playsets that include a touch of finance—you might nurture their inner tycoon or budding entrepreneur.
A Set of Money Jars
If you are looking for a modern twist on the old-fashioned piggy bank, how about a set of money jars? If you are the crafty type, you can make your own money jars with glitter, glue, paint, and anything else that strikes your fancy. Just label the money jars "spend," "save," and "give." You can get your gift off to a great start by giving the kids some cash, and they can learn the value of saving and giving back.