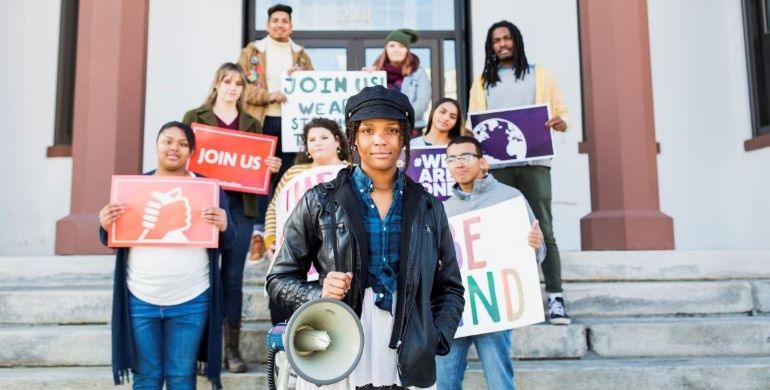 One Home Press Release
 We're excited to announce the launch of our "One Home" advertising campaign created to support our commitment to serving the communities and businesses of the Pioneer Valley. The launch of the campaign follows the debut of our new television commercial during Super Bowl LIV on FOX.
The "One Home" campaign showcases why we're proud to call the Valley home. The commercial features an array of local musicians, activists, loving families, volunteers and businesses including: North Amherst Motors, Northampton's Woodstar Café, the West Springfield High School Marching Band, Holyoke's Battat Glass, Northampton's AEIOUkes and the Belchertown K-9 Unit.
"We're proud to call the Valley home because it's home to our family, friends and community. We're able to thrive in this community because of what it is. We grew up here and we're proud to raise our family here and we're proud to help our staff raise their families here, too," said Andrew and Jocelyn Potter, second-generation owners of North Amherst Motors and one of the businesses featured in the new commercial. "The Valley has created a unique and diverse community and we're honored to be a part of it."
The new campaign comes nearly a year and a half after our "Moments from the Valley" advertising campaign, which debuted in September 2018.
"Our 'Moments from the Valley' campaign was a great way to express our dedication to our customers by showing that we'll be there for every integral moment in their lives," said Monica Curhan, Senior Vice President, Marketing Director. "This new campaign takes our dedication a step further, by demonstrating reasons why the Valley will always be our home. In a disruptive market where mergers and acquisitions are creating constant change, we're reminding customers that we're here to stay."
The "One Home" commercial will run on television during winter 2020 and again in the fall. The television advertising effort will be supplemented by social media campaigns on our Facebook, LinkedIn and Twitter pages.
"Every day, our customers and community members contribute to making the Valley such a special place to work and live," said Kevin Day, President. "Through volunteerism, the support of small businesses, the appreciation for the arts and admiration for those that protect us, the Valley is truly a remarkable place to call home."