Preventative Cybersecurity measures are vital to protect yourself online.  Our goal is to protect your accounts while educating you on ways to shield yourself from falling victim to fraud.

Keep Cybersecurity Top-of-Mind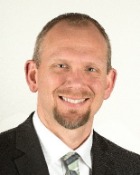 "Cybersecurity has to be top-of-mind for everybody," says Kurt Shouse, Information and Cybersecurity Officer at Florence Bank. Kurt is charged with overseeing cybersecurity for the bank and its customers. "If you're online, you're susceptible to some type of fraud, regardless if you're 10 or 90. Cybercrime is not a hobby. It's a multi-billion-dollar business."
Be Even More Cyber Cautious During COVID-19
"To further protect yourself during the pandemic, employ a general curiosity about being online and staying aware. If an email seems off, it probably is," Kurt says. "If you're paying attention, you're going to make it that much harder for a cybercriminal to compromise you, and they'll move on to something or someone else." 
How To Stay Cybersafe During  COVID-19

Kurt Recommends Following These 10 Cybersecurity Guidelines
1. Update your operating system and anti-virus software. The biggest threat to your personal or business computer security is failing to back up your system or software. Always keep up with the updates.
2. Password protect your online meeting. Some scammers are now doing what's called "Zoom bombing," which means showing up unannounced on your Zoom meeting and causing a disturbance. Require that all attendees use a password to gain access and must be admitted by the organizer.
3. Be alert to unusual emails from people posing as friends and colleagues. Hackers have been known to gain access to the names of people in your communication circles and then send emails with familiar sender names. Don't reply to these emails -- if something is suspicious, pick up the phone and call the alleged sender.
4. Avoid phishing emails that urge you to act. Emails that promise job opportunities, loan applications, healthcare assistance or tug at your heartstrings to ease the heartaches brought on by COVID-19 are popular. Don't respond to random emails offering help, and don't give your personal information to anyone online.
5. Use multi-factor authentication. To sign into most websites, you need to enter your username and a password. With multi-factor authentication, you can add an extra layer of security by also requiring face ID or a code you'd receive via text or email.
6. Change your passwords on a regular basis. Use a strong mix of passwords with letters, numbers and characters to make it harder for someone to guess.
7. Don't store your passwords in your computer. Don't store passwords in an online file called "Passwords." If using an online software program to store your passwords, study its ratings and reviews before using.
8. Verify a web address before entering any information. An example of an incorrect website is: https://www.yhoo.com. Make sure the web address starts with "https://" before entering sensitive information into a website. The letter "s" indicates that the site is considered secured.
9. When using the internet in a public place, consider using your data plan instead of "Free Wi-Fi." It will help reduce the risk of potential exposure from cyber criminals because it's difficult to hack into cellular towers.
10. Back up your data on a regular basis.
 
How to Protect Yourself Online

Fraud Awareness
Your financial safety is as important to us as your health and well-being. Be vigilant. Fraudsters see opportunity during uncertain times. Criminals may send emails with links to fraudulent websites to trick folks into revealing sensitive information or donating to fake charities. Exercise caution. Do not give your username(s) or password(s) to anyone. Florence Bank will never ask you for these. If you suspect you may have fallen victim to a scam contact us immediately.  
Learn More about Online Security

Quick Cybersecurity Tips
1. Keep antivirus software up to date and your spam filter turned on.
 
2. Never give out your user names or passwords to your online accounts.
 
3. Check the URL in your browser to be sure you are on the site you intended.
 
4. Only download apps from the App store or from a reputable product site.
 
5. Be cautious when a stranger calls or emails you asking for money, regardless of the reason.

We're Here to Help

All the Ways We Keep You Safe

Fraud Awareness
Trained specialists watch for suspicious transaction activity on your behalf 24/7, 365 days a year. When a transaction is not consistent with your usual patterns, you will get a call from "Fraud Prevention Services" to verify the authenticity of your card transactions. 
Learn More about Fraud Awareness.

Protecting Your Business Online
While Florence Bank has taken the necessary steps to secure your online banking, there are additional steps that you should take to safeguard your computer and online transactions. Together we can ensure that your financial information will remain safe and secure, while providing you with convenient online banking services. 
Learn More about protecting your business online
.